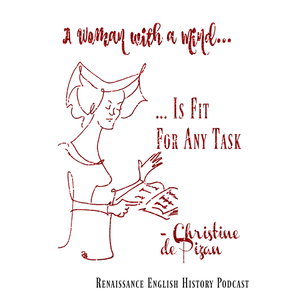 Christine de Pizan "A Woman with a Mind," notebook
It might seem like an obvious statement now, that a woman with a mind is fit for anything, but when she wrote this, in the late 15th century, Christine de Pizan was revolutionary. One of the first women writers, she was popular in France, and her books would likely have been in the court of Margaret of Austria, where Anne Boleyn spent her formative years. So it's a perfect notebook to use in school, or to keep in your purse and jot notes.
Remember everything you buy is a Purchase with a Purpose, as I split 10% of profits between the local historical society in my hometown of Lancaster, PA, and through funding microloans to women refugee entrepreneurs through Kiva.
---The Nitty Gritty Product Description---
Used for taking notes in school, writing essays and poems, sketching, absentmindedly doodling to relieve boredom, notebooks are one of the most versatile everyday objects in any household.
Sizes
6.50x8.75 inch
Pages
80 lined pages
Binding
Spiral
Packaging
Plastic bag, Polystyrene mug cube, boxed.