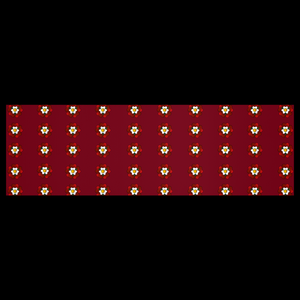 Tudor Rose Yoga Mat
Regular price $49.00 Sale
"Go wisely and slowly. Those who rush, stumble and fall."
- Shakespeare
Take the Tudors to your practice with this yoga mat covered in the symbolic Tudor Rose - when the White Rose of York married the Red Rose of Lancaster, the Tudor Rose was born. It's kind of like the yin and yang, only Tudor style.
Remember everything you buy is a Purchase with a Purpose - I split 10% of profits between the local historic society in my hometown of Lancaster PA, and funding microloans to women refugee entrepreneurs through Kiva.
---The Nitty Gritty Product Details---
---
Material
The yoga mat is made from Eco-PVC and is latex/silicone/phthalate free, with proven non-toxic, UV ink paints. The yoga mat bag is made of recycled plastic. Comes with a green-colored non-slip backside.