Episode 105 saw historian Alison Weir return to the show to talk about the third book in her Six Tudor Queen series, A Haunted Queen, about Jane Seymour.
Buy her book on Amazon (this is an affiliate link – you pay the same price, and the podcast gets a small commission – yay!)
Past Renaissance English History Podcast Episodes with Alison Weir:
Episode 076: Alison Weir on Anne Boleyn
First interview, 2016: Alison Weir Notes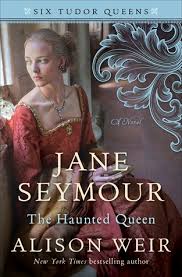 Reviews on the book, and more Q&A sessions with Alison
Alison Weir guest post on Tudor Times: Why did Jane Seymour die in childbed?
Alison Weir interview on QueenAnneBoleyn.com
Kirkus review on The Haunted Queen: https://www.kirkusreviews.com/book-reviews/alison-weir/jane-seymour-the-haunted-queen/