Because it's October, and October is nothing if not filled with things that are either Spooky or Pumpkin Spice, I give you …
All of the Halloween Episodes in one place.
And an Anne Boleyn Pumpkin Spice T Shirt that you can purchase, to help support the podcast.
First, all the episodes:
Episode 6 from way back in 2009:

Episode 33 – with Britney from History, Bitches on ghosts.

Episode 34 – with Britney from History, Bitches, on witches.

Agoraphobia: A Yorkshire Witch Encounter

Agoraphobia 2016 – A night at the Tower

And now, the shirt. Because you know you want to wear this all the way through till past Thanksgiving. The Anne Boleyn "It's October!" Pumpkin Spice Tshirt…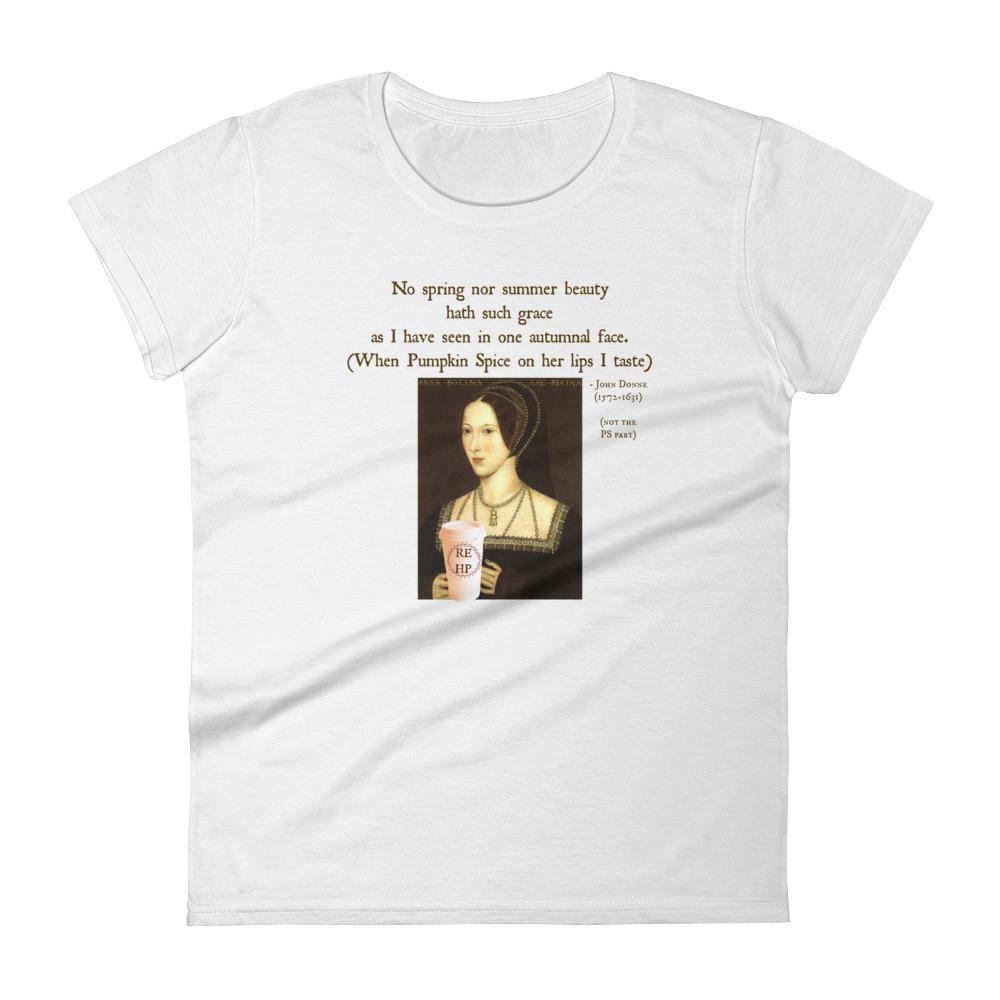 Order it now!
"It's October!" Short Sleeve Anne Boleyn Pumpkin Spice T-Shirt