Monthly Tudor Treats Delivered Directly to my door?
Introducing Bess's Treasures - a brand new service launching in March - the first monthly subscription service that sends you treats that delight and inspire your inner Tudorholic.
From the Renaissance English History Podcast and the Tudor Fair Shop
What on earth is this?
Bess's Treasures is a new subscription box service launching from the Renaissance English History Podcast, one of the longest continuously running indie history shows. The idea is to create a lovely box of treasures that will simultanously pamper you, and make you smarter. What a great combination!
Every month you'll receive a special box packed just for you, filled with Tudor themed gifts. Every box will include a book, and there will also be a selection of jewelry, special teas, mugs, notebooks, candles, and other lovely treats that are rooted in history. Every month you'll be surprised and delighted with a fun gift that will tickle your inner history geek, and make you feel lovely. Each box will include approximately five different treats.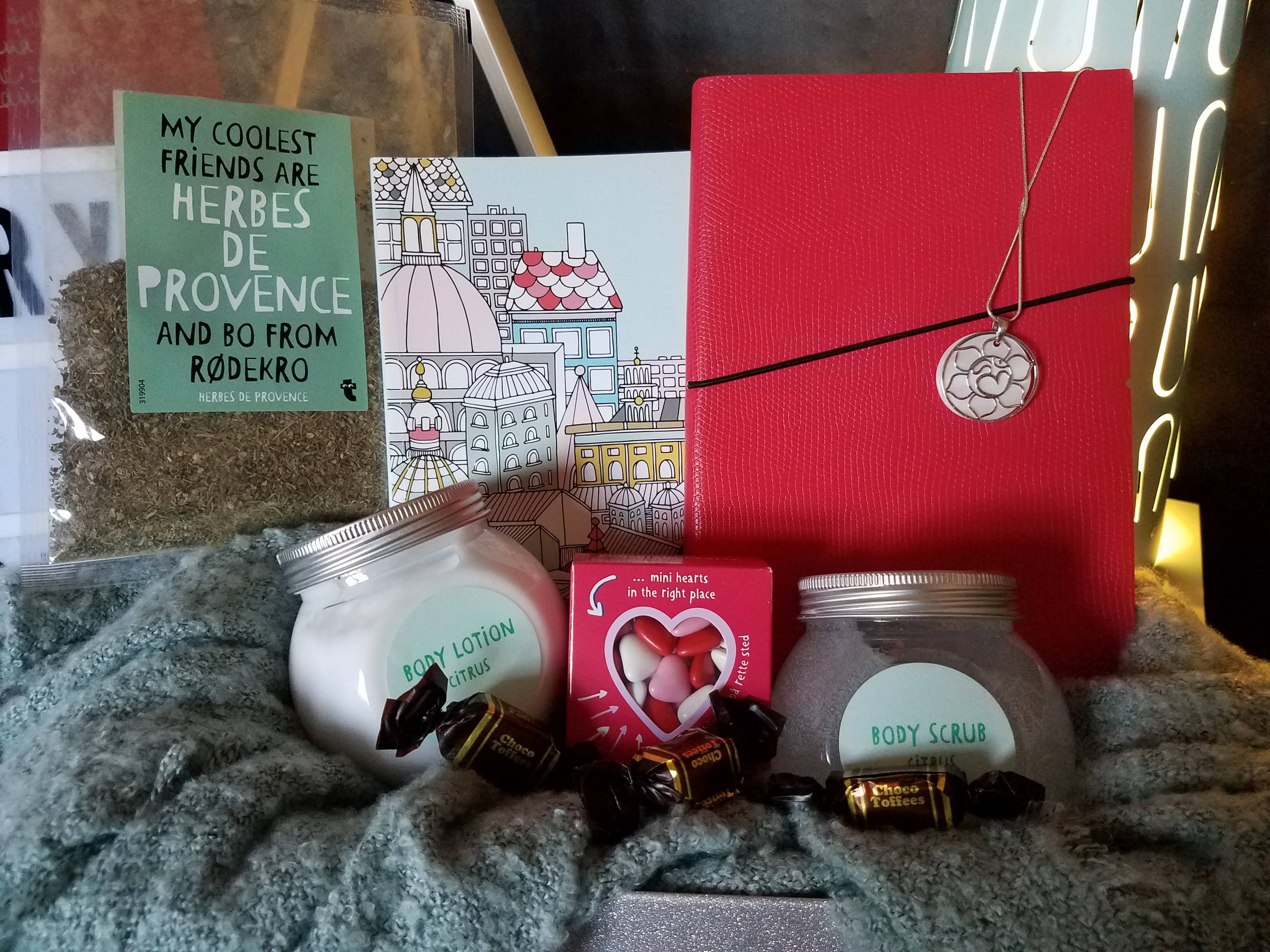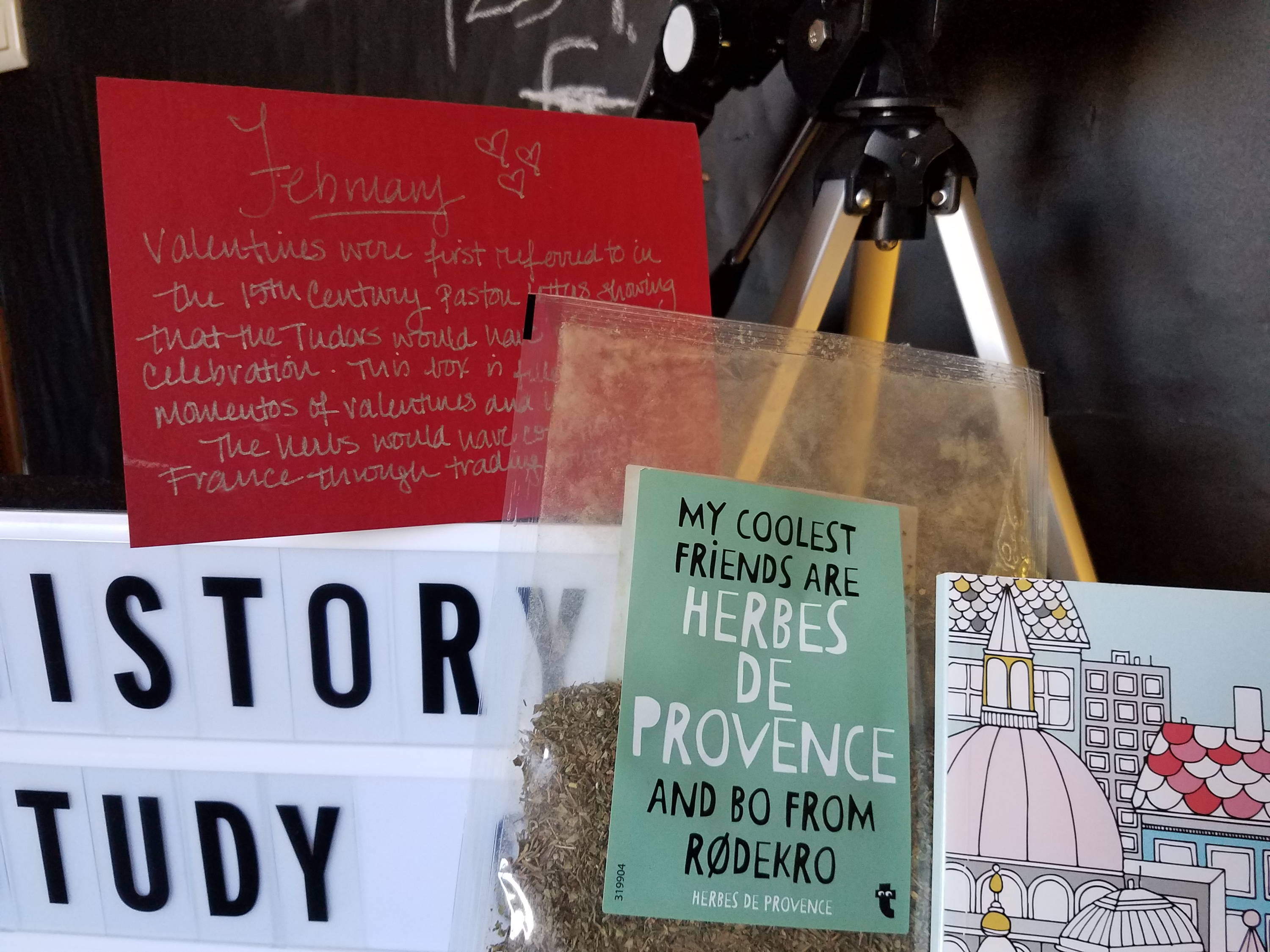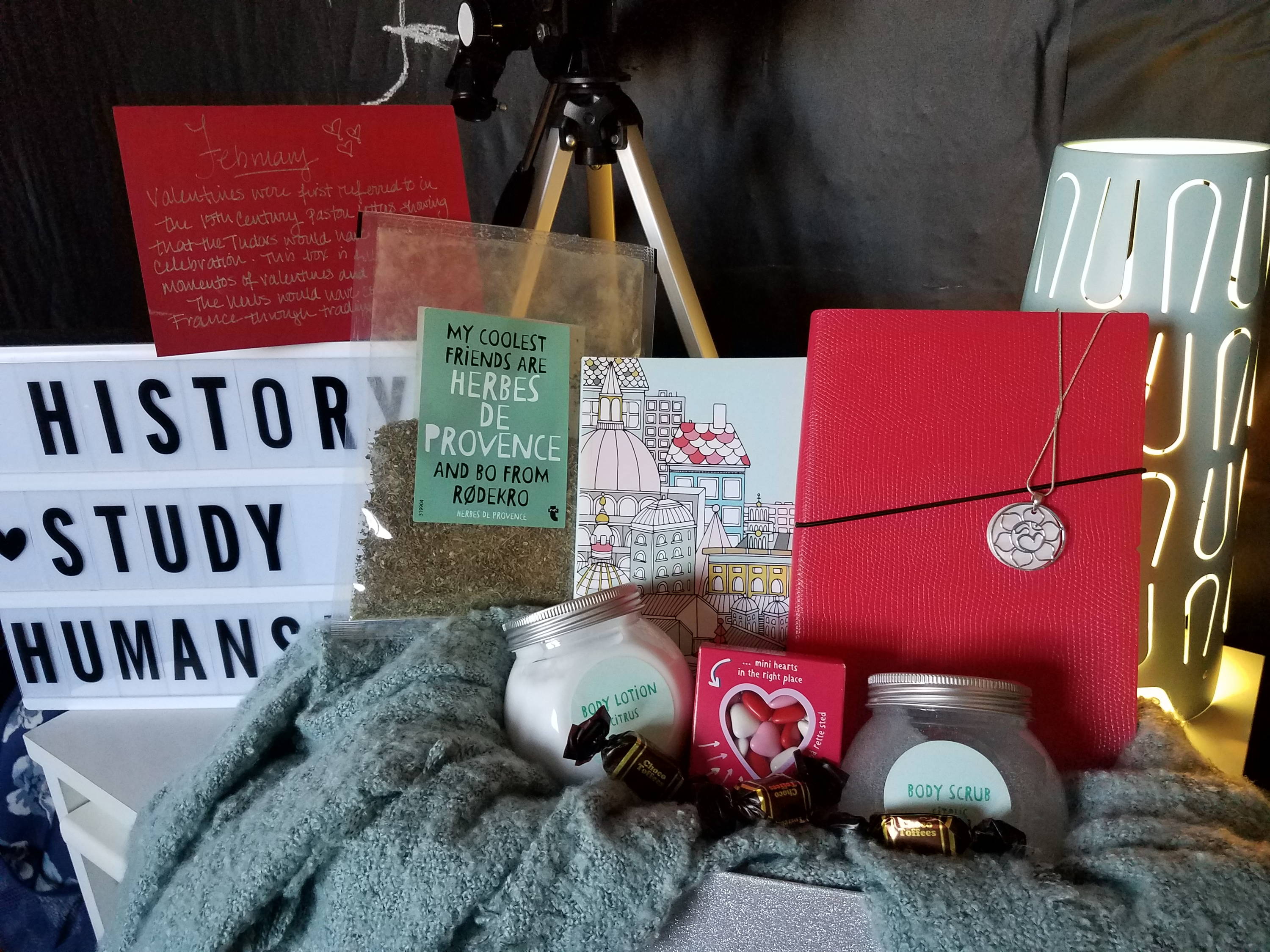 The above box is for illustrative purposes - every month your gift will be unique.
The story, SIgning up, and Cancellation POlicy
So I see these ads all the time for subscription boxes for toys and educational games. Or dog treats. Or any number of things like that. And I'd REALLY like to buy one for Tudor stuff! So I decided to create it. Basically so I could buy it.

And so that I can get this off the ground in a really good way, I've got a number of incentives to encourage you to sign up early. Because basically, the more people who sign up, the better products we can get at better prices because of volume.

 

Read on to see the deal-sweeteners I'm offering...

What is it: Every month you'll get a lovely box of about five Tudor themed treats delivered right to your home. Or office. Or wherever you tell me to ship it. Items will vary every month, but each month will include something to read, some lovely jewelry (see the jewelry on my shop to see samples), and other treats. Shipping in the Continental US is included in the price. If you want to know about delivery to the UK or Australia, email me and I'll see what we can do.

Who is this for? Anyone who loves the Tudors and history. And loves to read. And be pampered. And loves surprise treats.

What if I don't like it? You can cancel any time, and I won't be offended. If you signed up and paid for a year up front, I'll prorate the rest of your time, and give you a refund.

Okay, so these sweeteners of which you spoke? Okay, so if you sign up by Sunday 4 Feb, you'll receive your first box the first week of March. You will also receive one of the stainless steel pendants from the Valentine's Day collection. Either the Elizabeth I "I will have no master" quote, or the Henry and Anne love letter one. And you get to choose your birthstone.

You'll also receive a free Tudor Planner next year (or this year, if you don't have one yet!).


So, how much does it cost? $39.99/month, shipping in the US is included. If you're not in the US, email me, and we'll try to figure something out for you.

And, if you sign up and pay for a year at once, you'll receive those gifts, and you'll get 25% off the subscription price (so it's $29.99/month)
 

Okay, I want in. What's the next step? Awesome! Choose your subscription option (ie annual or monthly). I'll send you an email asking what kind of pendant you'd like, and get that sent out to you straight away. Then you'll be on the list to get your first box the first week of March. How exciting!

I can't wait to start putting together these lovely treasure boxes, and I'm so glad you want to join in! Remember, you can cancel any time if it's not your thing. But I think it will be your thing. Because we all need more Tudors, and more treats in our life, and this combines both.
What makes this great?

Monthly delivery of treats: books, jewelry, and other Tudor/history themed gifts.

A special gift just for you. Treat yourself to this monthly surprise filled with things you'll love.

Cancel any time with no questions asked.
What people are saying about products from the Tudor Fair Shop And the Renaissance English HistorY Podcast
"I just got my Tudor Planner, and I love it! Thanks so much for creating such a great planner!"
"thanks for all your hard work on your show. The Tudor Summit was amazing. I'm so happy to have found you."
"omg, I love this shop. I'm telling all my Tudorholic friends about it. This is awesome."
This service is brand new. The first round of boxes will ship the first full week of March. Sign up by February 4 to get all the bonuses and sweetners.